WASFAA Volunteers


Help us shape the future of WASFAA while growing your professional development. Take a few minutes to complete the Call for Volunteers to add your name to the WASFAA volunteer database. WASFAA uses this database to identify subject matter experts and individuals willing to lend a hand as part of our peer support network.


Committee Membership

WASFAA's committee structure can vary year-to-year. Most committee chairs are appointed by the President. Each committee Chair assembles their own committee from interest expressed in the Call for Volunteers. On occasion, issues or needs may arise that do not fall within the jurisdiction of established standing committees. In such cases, the President will usually appoint a special task force to address the specific issue.

Much committee work is accomplished remotely, but some committees may hold in-person meetings as needed, for example the conference planning committee may have local members conduct a site visit.

No Time? Can't Travel? No Worries!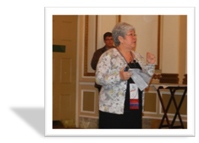 According to new research published in Psychological Science and conducted by the Wharton School at the University of Pennsylvania, Harvard Business School and the Yale School of Management, when people volunteer, it actually makes them feel like they have more time in their days.

You don't have time for a very involved assignment? Volunteer for small projects like assisting at a conference registration desk, or writing an article for the blog or newsletter. All contributions efforts are very much appreciated!


Below are amazing opportunities you could be a part of by volunteering with WASFAA committees:


Awards & Scholarships
Solicit nominations for various WASFAA awards in an effort to recognize individuals who have made significant contributions to WASFAA or the financial aid profession. Recommend new awards for consideration by the Executive Council.

Annual Conference
The Annual Conference Committee is comprised of subcommittees who help plan the conference and make recommendations on conference program, vendors, activities, promotions, and materials.

Conference: Oversees conference planning and execution. Works with the Site Selection Chair to identify conference venue. Works with the venue to arrange facilities and schedule session rooms and manages local arrangements. Appoints the chairs of the subcommittees who make up the conference committee.
Program: Ensures that a well-balanced, high-quality program is organized and presented at the conference. Manages the call for session proposals and session moderators.
Publications: Responsible for the coordination and production of conference printed program and serves as the point of contact for all submission-related inquiries before and after the conference.
Publicity & Public Relations: Gathers, maintains, and utilizes lists of media contacts and past and potential attendees for targeted outreach to promote the conference. May also develop and manage publicity via the Web site and any social-media applications.
Registration: Plans and runs conference registration (both advance and on site) procedures and logistics, including handling of credit card fees, cancellation policy, and creation of name badges.
Exhibits: Ensures proper handling of exhibitor registration, contracts, floor space, security, and other logistics.
Local Arrangements: Works with local vendors, the conference, and other committees in the planning of the conference space, including room set-up, entertainment, tours, and other local logistics. This committee also works with the local Convention & Visitors' Bureau, if applicable.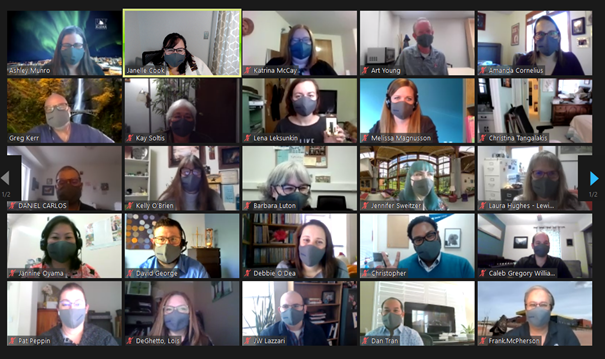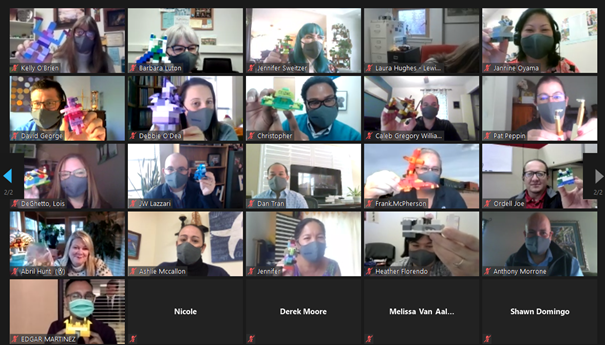 Electronic Services
Helps develop web-based tools to support activities of other committees. Committee members should be comfortable navigating and using the Internet, have access to computer with internet connection and personal email account, and have some familiarity with database programs.



Inclusion, Diversity, Ethnicity, Equity Action (IDEEA)


The Committee addresses issues that affect ethnic minority students and the professional development of under-represented ethnic financial aid professionals. Committee members reflect a wide range of ethnic backgrounds, including one member who is from a traditionally well-represented ethnic background.

Federal Relations
Review federal issues, such as NPRMs, Reauthorization, pending Congressional bills, and NASFAA comments, to determine their possible impact on the membership. Advise membership about key federal issues via the Newsletter, electronic media, and special mailings, when necessary.

Fund Development
Coordinates all fund development activities associated with the operation and financing of WASFAA. Develops and implements long-range sponsorhip plans.

Graduate/Professional
Gathers information and makes recommendations to the President and Executive Council regarding needs of Graduate & Professional students and Graduate & Professional members of WASFAA.

Historical Archives
Assembles, organizes and maintains the historical documents of the Association. Including minutes from all Executive Council Meetings, Year-End Reports from all Committee Chairs, Association Budgets, Financial Statements and Reports, Newsletters, Tax Returns, Special Agreements and Contracts, and manages storage of association assets.

Jerry R. Simms Management & Leadership Institute
Annual training event for members who are embarking upon management positions for the first time or to train members who need a refresher course on management and leadership. The chair organizes faculty, and establishes the theme and direction of each year's training.



Membership


Conducts the annual membership drive, processes membership payments and maintains membership records. Maintains the membership webpage of the WASFAA website and provides newsletter/blog articles as requested by the communications chair.

Communications
Provides members with regular communication on Association activities via the website, monthly newsletter and social media outlets. Works closely with Fund Development to solicit and market paid advertisements and the Volunteer Development Chair to promote volunteer opportunities within the organization.

Research
Develops a wide range of potential research proposals and oversees WASFAA's sponsored research grant program. Assists in creating a standard survey instrument for the evaluation/assessment of Association activities.



Site Selection


Recommends sites for the annual conference, Sister Dale Brown Summer Institute, Jerry R. Simms Management & Leadership Institute, and works with the President to identify potential venues for Executive Council meetings, negotiating contracts with the recommended sites.



Sister Dale Brown Summer Institute


Provides a week long intensive "boot-camp" for participants new to financial aid or who want a thorough review of the student aid basics. The chair organizes faculty, and establishes the theme and direction of each year's institute

Training
Identifies training needs within the region and ensures that these needs are met by providing training opportunities outside the annual conference. Committee members may serve as a panelist for discussions; train members via webinar; or conduct in-person sessions

Volunteer Development
Encourages volunteerism and improves communications with volunteers, Makes recommendations for improving the infrastructure and processes that support volunteer development activities, including the volunteer process, and the annual conference Newcomers' Welcome. Writes at least one newsletter article each year spotlighting volunteer opportunities or accomplishments.

WASFAA is an all-volunteer association, and its members are the strength of the association. We encourage you to share any comments, concerns, issues or ideas related to the association with your President or State President. Your input will be shared with leadership at the next WASFAA Executive Council meeting. The process only works with your involvement, so let your voice be heard!