Conference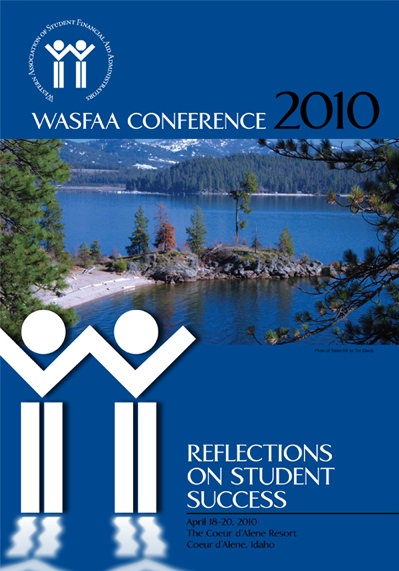 --

Download Conference Handouts

--


Our annual WASFAA Conference provides essential training through relevant sessions to enhance participants' professional development. By attending, training with other aid administrators from a broad range of states and types of institutions, the conference creates an environment in which participants can increase their professional growth by networking and collaborating with fellow participants. We are planning a range of training topics, including the latest federal update, Federal Direct Loan Program information and technical Title IV instruction.

The "spring break" price is $300 and ends March 18, 2010.
Conference Program - Handouts will be available online for printing prior to the conference. Printed handouts will not be available at the conference. Be GREEN and print only what you need!
Conference Business Solutions - The Conference Business Solutions Space provides an additional opportunity for businesses to interact with WASFAA Conference attendees for 1 to 4 hours:

To review various emerging hardware and software
technologies, services, alternative financing issues, and more
To participate in focus group on promising products and services
To learn about emerging or established hardware and software
technologies
To participate an advisory group meeting
Participating vendors will be announced closer to the conference.
Such sessions will meet the code of conduct rules.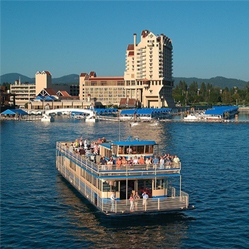 Location and Transportation
Coeur d'Alene is located in northern Idaho approximately 31 miles east of Spokane, Washington and 100 miles south of the Canadian border. The Resort overlooks Lake Coeur d'Alene flanked by the foothills of the Bitterroot Mountains.

The Coeur d'Alene Resort is easy to reach by automobile via Interstate 90 (Exit 11) or Highway 95 (Northwest Blvd). From the exit, follow the directions to downtown and watch for the Resort on your right. There is $10 per night parking rate for the conference.

The Coeur d'Alene Resort is located 40 minutes east of the Spokane International Airport, offering non-stop or one-stop access from most major US and Canadian cities. The Coeur d'Alene Air Terminal is available for corporate and private aircraft.

Airport limousine service is available from both the Spokane and Coeur d'Alene facilities with advance reservation. A Special Discounted Transportation Rate of $29.00 Per Person Round Trip for guest's of Western Association of Student Financial Aid Administration has been contracted. Should you wish to set up your transportation to and from the Resort or experience any problems with your transfer, please contact the Transportation Desk at (800) 688-5253. A taxi from the airport is about $110 each way.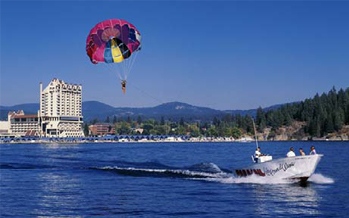 Activities
Enjoy beautiful walks by the lake and wonderful shopping in a town full of art and culture. Not to mention the "Home of the World's Only Floating Green".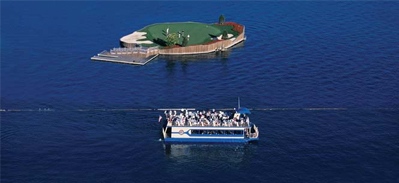 To research activities in and around the hotel, please the visit the Coeur d'Alene Resort http://www.cdaresort.com/activities/activities_guide or visit the Coeur d'Alene Visitor's Bureau: http://www.coeurdalene.org/

Community Service Organization Support
WASFAA has for several years now adopted various community service organizations that provide services in the area where we are meeting. Those organizations have been grateful and WASFAA's generous members have made a difference. This year, however, when there is so much hardship and financial strain throughout our western region, we are encouraging you, our members, to support your local charitable organizations to assist those in need in your own respective community. Take a moment to remember and extend a helping hand or a monetary gift to those who are less fortunate.

2010 WASFAA Conference Exhibitors
American Student Assistance (ASA)
American Student Financial Group, Inc (ASFG)
CampusLogic, Inc.
Discover
EdFund
ELM Resources
Hershey Systems
Great Lakes Higher Education
National Endowment for Financial Education (NEFE)
National Student Loan Program (NSLP)
Nelnet
Northwest Education Loan Association (NELA)
Sallie Mae
Springbok
TG - Texas Guarantee
US Bank
USA Funds
WASFAA
Wells Fargo
---
Upcoming Conference Locations:
2011 - 4/17-19 Hilton Hawaiian Village, Honolulu, HI