Conference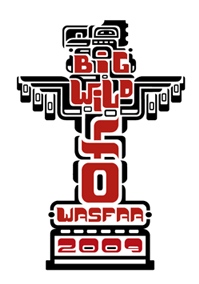 BIG Wild 40

WASFAA CONFERENCE

2009

April 26-28

Hilton Anchorage and Egan
Convention Center
Anchorage, AK

40th Anniversary
2009 marks an important year for WASFAA as it will be celebrating 40 years of existence ~ 40 years of providing outstanding services and support to all of our member institutions. To help celebrate this milestone, we are extending the opportunity to all members of WASFAA, past and present, to support YOUR Association by submitting your "toast" to the Association. We encourage all to consider this opportunity as the support of all members is needed during these times of financial concerns.

Download the 40th Anniversary Tribute Presentation Here! (ppt)

CONFERENCE AGENDA
Click here to download the conference agenda (pdf)

KEYNOTE SPEAKERS
Click here to view the keynote speaker profiles.

TRAINING


Our annual WASFAA conference provides essential training through relevant sessions to enhance participants' professional development. By attending training with other aid administrators from a broad range of states and types of institutions, the conference creates an environment in which participants can increase their professional growth by networking and collaborating with fellow participants. We are planning range of training topics, including the latest federal update, financial literacy options, and technical Title IV instruction.

Click Here to view and download the latest training presentations

LOCATION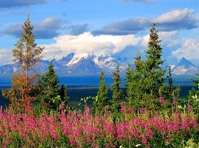 WASFAA 2009 Conference attendees have the opportunity to travel to Alaska - a state with 586,000 square miles of beautiful scenery. While you are in Alaska, we hope you take advantage of the numerous possibilities. Choose from wildlife viewing, sea kayaking, and guided glacier hikes. Relax aboard a one-day cruise, pan for gold, bait a rod for Alaska's world famous King salmon fishing. Please visit the following sites to get familiar with Alaska and plan your visit: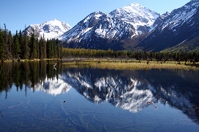 http://www.anchorage.net/wasfaa/
http://www.travelalaska.com/
http://www.alaska.com/
http://www.bigwildlife.net/
http://www.alaska-bike-rentals.com/
http://www.hike-anchorage-alaska.com/

In the heart of downtown Anchorage, Alaska, the Hilton Anchorage hotel stands out for its convenience and comfort. The Anchorage Airport Hotel is a 10 minute drive from Ted Stevens International Airport and a block from the Alaska Railroad Depot. This hotel is two blocks from Ship Creek fishing opportunities, flight-seeing businesses, tour companies, the Alaska Museum of History and Art, Nordstrom, The Ulu Factory, 5th Avenue Mall and many unique Alaska-themed boutiques.

This year's conference will be held at the Hilton Anchorage beginning Sunday, April 26th and ending Tuesday, April 28th. The rate per room is $145 for single or double occupancy. Remember that the conference room rate is valid from April 21 through May 1, 2009. The Hilton is located at the following address:

Hilton Anchorage
500 West Third Avenue
Anchorage, Alaska 95501USA

-- Click here to make reservations online! --
Simply enter your arrival date to begin the reservation process!

OPTIONAL CRUISE
WASFAA 2009 Conference attendees have the opportunity to sign up for a day trip on Saturday, April 25th, including 4-hour Gray Whale Watching Cruise, with Renown Tours (www.renowntours.com) for a special rate of $99 (includes transportation from the hotel and the cruise). This is a fantastic opportunity for the attendees and/or their significant others to see the Scenic Seward Highway, the "Top 10 Most Scenic Byways in the United States," and view alpine glaciers, gray whales, and variety of sea life and marine birds while cruising on Resurrection Bay. Weather is unpredictable in Alaska's coastal region, so be sure to dress in layers, wear comfortable walking shoes, and bring along light rainwear to fully enjoy the excursion.

To book and pay for this special tour for WASFAA, call Renown Tours at 1-888-514-8687. Be certain to say you want to book the Saturday, April 25th tour with the "Western Association of Student Financial Aid" group.

COMMUNITY SERVICE PROJECT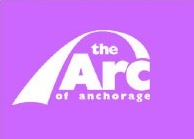 This year's NASFAA National Chair, David Gruen, requested that the various regional organizations consider providing support to organizations that assist families touched by autism. Consequently, the Arc of Anchorage has been selected as the organization that we will support with charitable gifts from our members for the 2009 WASFAA conference in Alaska. The Arc is a private, not-for-profit organization dedicated to promoting community integration and quality of life for children and adults who experience developmental disabilities, behavioral health issues, or deafness. You can le arn more about The Arc of Anchorage at their website, http://www.arc-anchorage.org. This organization is a group of dedicated people fighting for the rights of children and adults with disabilities and is a chapter of The Arc of the United States, a grassroots organization with more than 140,000 members.

TRAVEL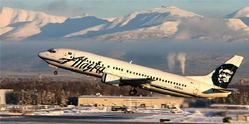 In terms of commercial air travel Ted Stevens Anchorage International Airport (ANC) is the main gateway to the region. The busiest route to Anchorage is from Seattle, where many travelers connect. Alaska Airlines operates 124 weekly departures on this route. Remember to check often for affordable airfare, such as:
Rental car companies are located in the new Rental Car Center across from the South Terminal. Free Airport shuttle buses travel between the South Terminal, North Terminal, and the Rental Car Center every 15 minutes, all day, every day.

Taxi rides from the airport to downtown are approximately $17.00 to $22.00 (as of June 2008 one way) and the ride takes approximately 15 to 20 minutes.

WEATHER


Spring begins in late April and early May, when days are warm and sunny, nights are cool, and precipitation amounts are exceedingly small. In late April, expect over 15 hours of daylight brighten your days while in Anchorage.

Month
Average
Low
Average
High
Average
Precip
Record
Low
Record
High
26-Apr
32°
48°
0.02 in
16° (1955)
61° (2005)
27-Apr
33°
48°
0.02 in
19° (1955)
63° (2005)
28-Apr
33°
49°
0.02 in
25° (1955)
65° (2005)
ALASKAN NATIVE GAMES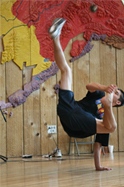 Native people of the Arctic have gathered to participate in games of strength, endurance, agility, and concentration. These activities require physical prowess; dancing, story-telling and cultural games for entertainment and were integral parts informal gatherings. These events provided an opportunity for friendly competition as well as entertainment as the hosts supplied food and lodging while the visitors brought news from surrounding villages. Friendships were built and renewed.

These games teach balance, cooperation, strength, agility, concentration, endurance, and speed; qualities often important to survival in a traditional life style. Although some games have two people opposing each other, they do not encourage competition as much as encourage people to meet their own goals.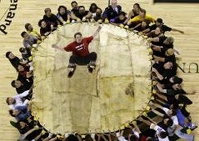 Alaskan High Kick
Ear Pull
Indian Stick Pull
Nalakatuk (Blanket Toss)
Makpigamimait (Pole Push)
Peed Le Ta Tuq
One-Hand Reach

To find out more the games, check out these websites:
http://www.ankn.uaf.edu/curriculum/NativeGames/games.html
http://fairbanks-alaska.com/eskimo-indian-games.htm

The 2009 WASFAA Conference will include demonstrations of some traditional Alaskan Native Games. In addition, each state association in the region will have a team to compete in modified Alaskan Native Games.

WASFAA Conference Committee enjoyed seeing you in Anchorage, April 26-28, 2009!

Conference Co-Chairs

Ted Malone
University of Alaska, Anchorage
antem2@uaa.alaska.edu

Colleen MacDonald
EDFUND
cmacdona@edfund.org

Upcoming Conference Locations:
2010 - 4/18-20 The Coeur d'Alene, Coeur d'Alene, ID
2011 - 4/17-19 The Hilton Hawaii Village, Honolulu, HI